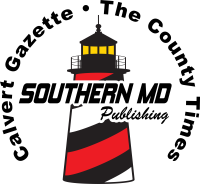 The County Times is a locally owned and operated newspaper that serves the St. Mary's County, Maryland area.
Many years have passed since St. Mary's County saw a new newspaper emerge locally, but that wait has come to an end as The County Times hit the stands for the first time ever on Friday Nov. 3, 2006.
The County Times reports the news as it happens while focusing strongly on the local community. There are 96,000 people living in St. Mary's County, and that means there are a lot of stories to tell.
According to Bryan Jaffe, the newspaper's Managing Editor, there is the traditional focus on county government, the local school board, and the various agencies that make up the government. There will also be more focused stories on the issues faced by the everyday citizen in the county.
"We hope to really get the pulse of the community, the entire community," Jaffe said. "People can read the [Washington] Post or the [Baltimore] Sun for national and statewide happenings, but for county news, the choices are limited. The Enterprise is a fine publication, but the nearly 100,000 residents of the county deserve another voice."
The County Times is spearheaded by James Manning McKay, founder of the McKay's grocery store chain. "I've wanted to start a newspaper from as far back as the 60's," said McKay. "But, I had a big family to feed and educate and the store to run. Now I find myself in the position where I have the time to do it."
McKay believes that newspapers are an integral part of the community. "When you go into any business, you need the understanding and support of the people in order to be successful," he said. "Based on the reception I have received when talking to members of the community, I believe that people are very receptive to a new publication."